Schoolwide notifications made simple
Communicate with the right people at the right time.
Become a beta user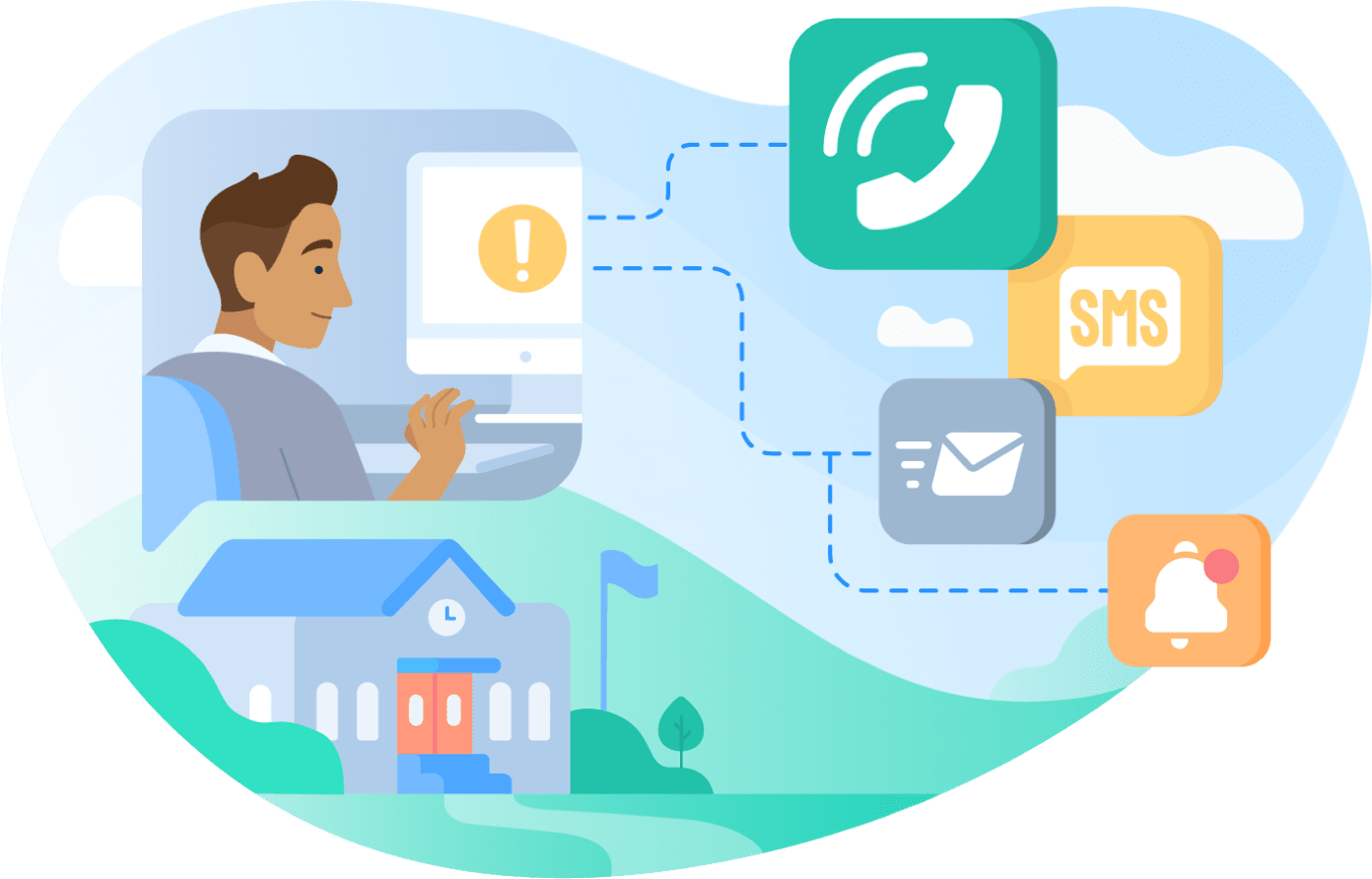 Send mass alerts quickly and easily
Your school's ability to send schoolwide notifications is a critical component of school safety. In an emergency, you must communicate quickly with your community. Maintaining non-urgent communications with parents/caregivers is equally essential. Securly Notify, a mass notification system developed specifically for K-12 schools, helps you do both with ease.
Immediate or scheduled delivery
Whether you need to quickly notify your community in the event of an emergency or want to send a non-urgent reminder about upcoming testing days or a registration deadline, Securly Notify has you covered.
Emergency: Send urgent notifications in real-time.
Non-urgent: Send non-urgent reminders about testing days, holiday closures, and other non-emergency messages — and even schedule them for a specific time.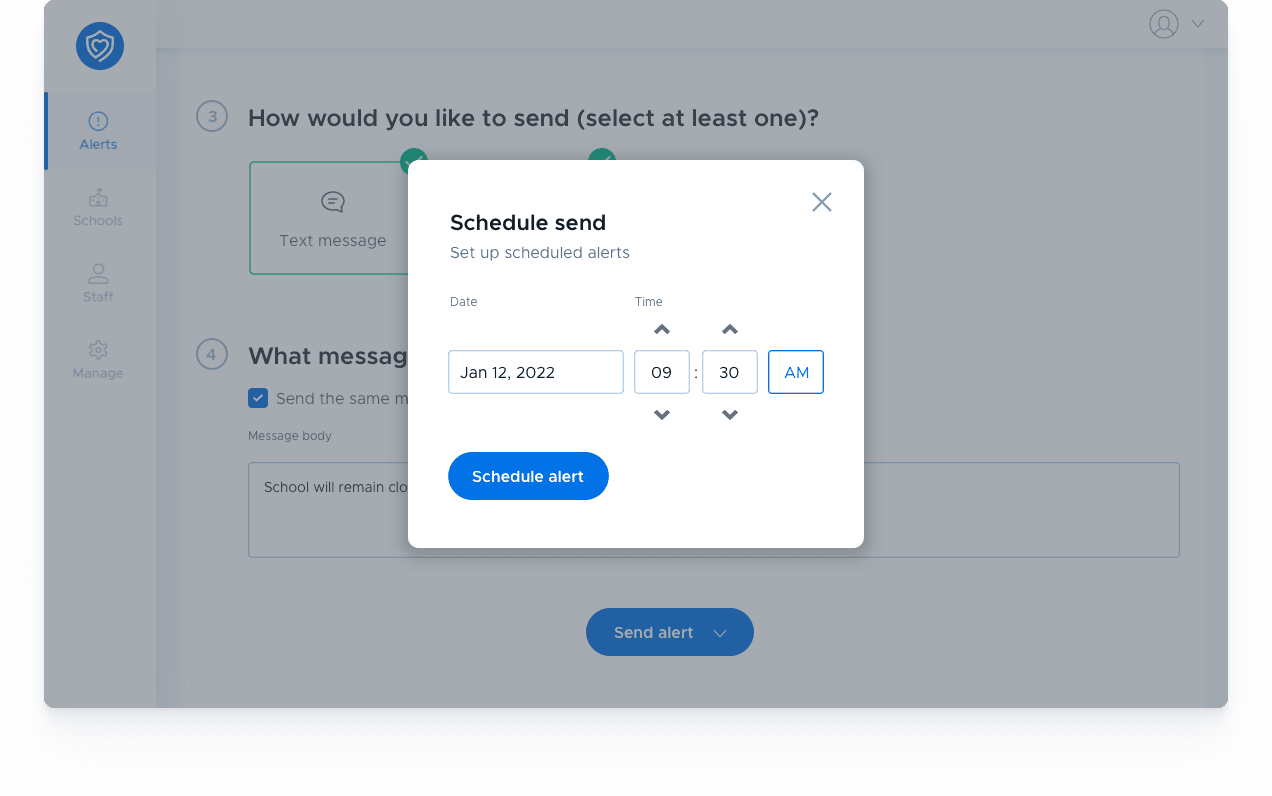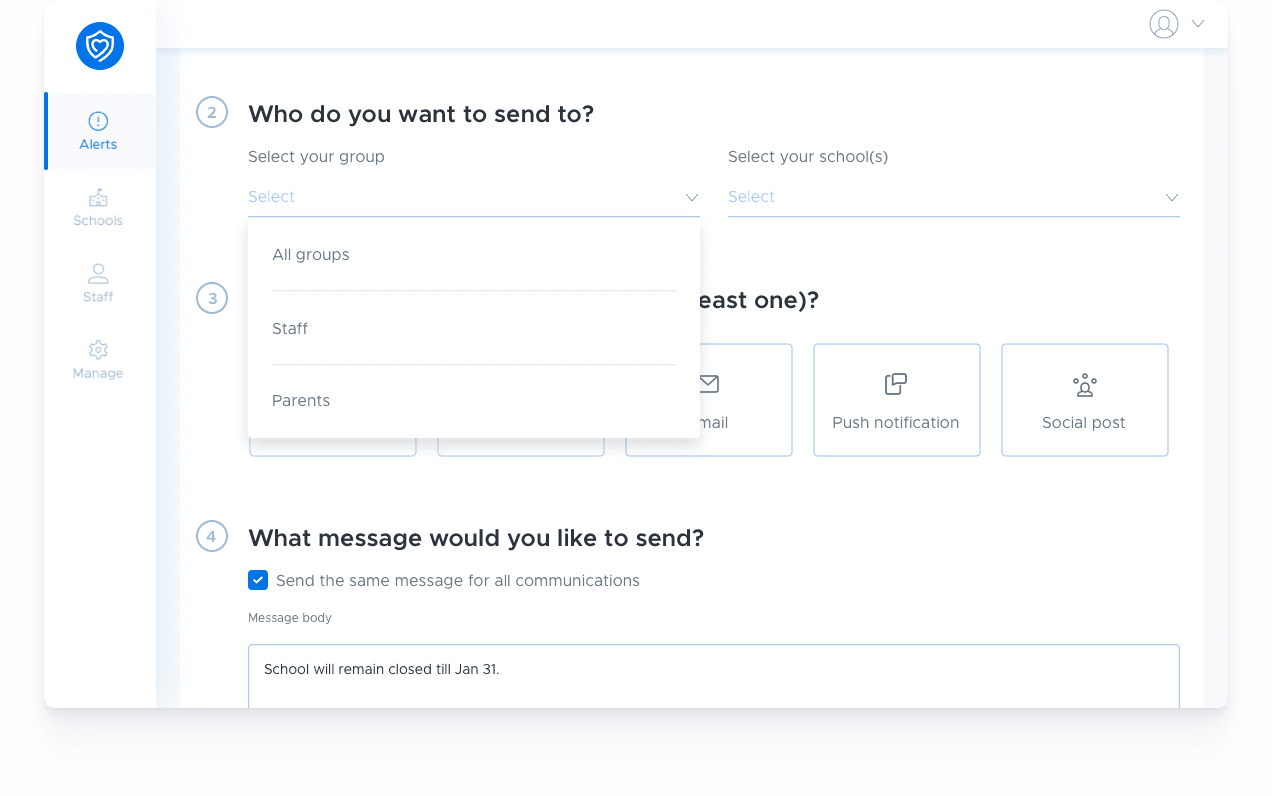 Customizable recipients
Not every notification needs to go to everyone. Securly Notify makes it easy to send notifications community-wide or to customizable groups.
Broadcast: Send the same notification to your entire community
Individualized: Customize notifications to send to staff only, caregivers/parents only, just one grade level, and more.
Choice of delivery methods
Choose the contact methods that work best for your needs and community. Securly Notify lets you send notifications via:
SMS text
Voice mail
Email
Social media
Push notification via the Securly Home app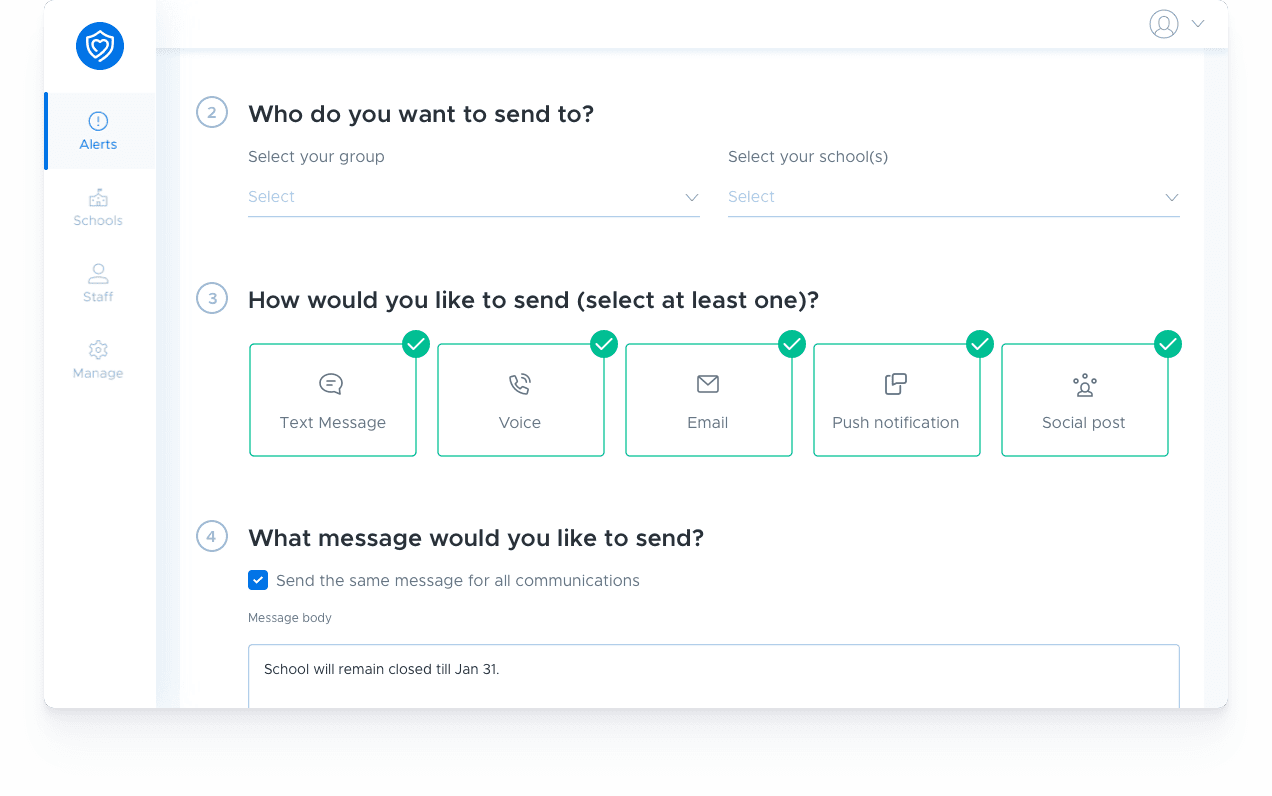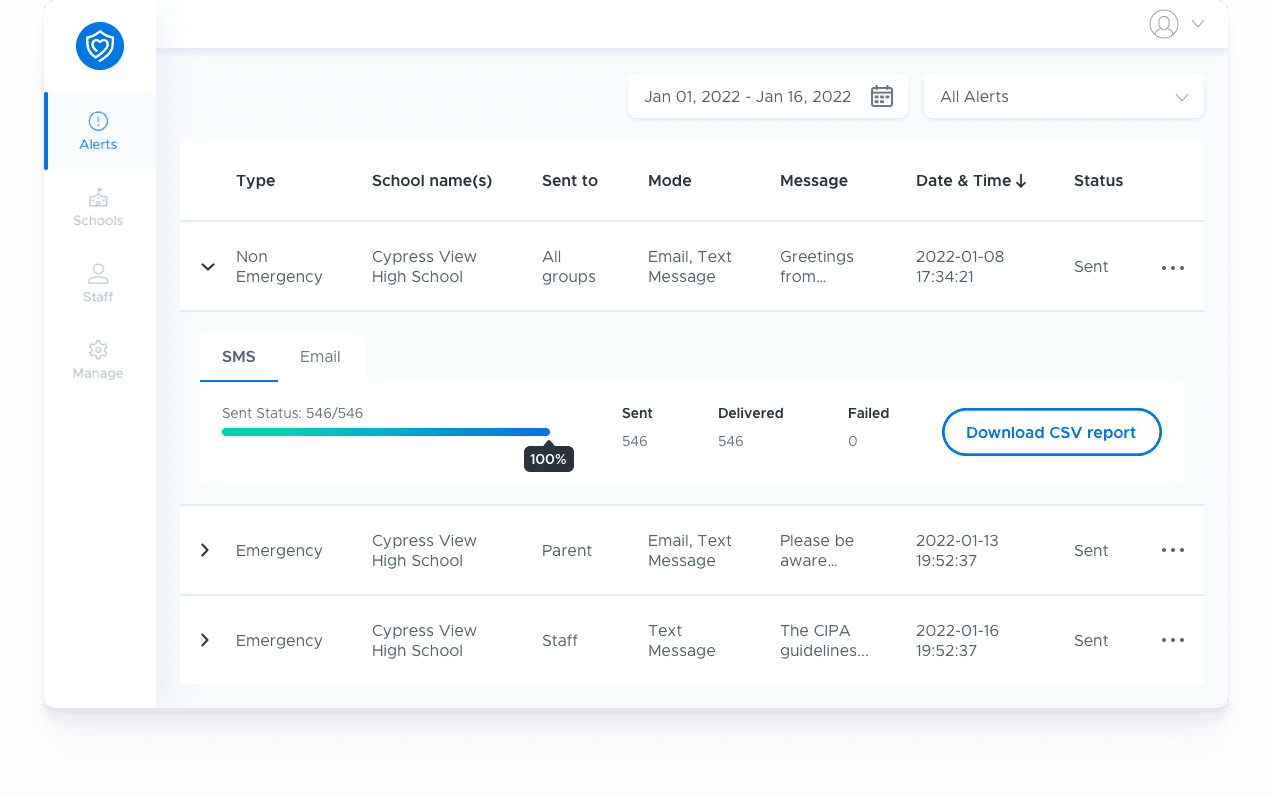 Detailed message records
Confirm delivery status and maintain records of every alert you send. You can also download detailed records to understand deliverability by type of message, individual recipient, time of day, and more.
Experience Notify for Yourself
Whatever your communications needs, Securly Notify helps you communicate with the right people at the right time.
Securly Notify is currently in beta testing.
Want to try Notify for yourself? Apply to be a beta user.
Apply now